The Transition: From Death to Birth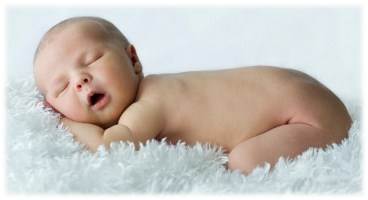 תאריך / זמן
Jun 5, 2015 - Jun 7, 201512:00
מקום
OSHO Leela Centrum / CZ
קטגוריה
For Men and Women
We like to think of birth as a new beginning. We tend to think of death as a painful end.
Spiritually we cannot separate one from the other. It is our death that opens the door to a new life. It is our birth that leads us to many deaths throughout our life.
In this workshop we want to explore the vaster dimension of birth by reaching out to the transition period before birth. Every child at one point asks: Where do babies come from? And children hear the most outrages answers: the stork brought you; you came from mummy's belly, parent's talk about bees …
A newborn has experienced a very deep journey before birth: death, conception and pregnancy. It is an intensive time for each one of us. All of it belongs to birth and leaves imprints on us for our life to come.
With methods of breathing, trance work and sharing we will create a space and an atmosphere which will give a chance for re-experiencing and re-connecting with our own death and birth experiences and the time between. It can make us see our lives with new eyes.
---
 PRACTICAL INFORMATION
When
The seminar starts on Friday 5 June at 12.00 noon time. Registration and accommodation at 11 a.m. the latest. Please, arrive on time, so you can get accommodated before the program starts. Estimated end of the seminar is at 4 p.m. on Sunday 7 June.
Program
The seminar is intensive and transformational. The day starts with Osho Dynamic Meditation, which is followed by breakfast and morning program. After lunch we continue with afternoon program a part of which is a short tea/snack break. After dinner we continue with an integrative night session until about 10 – 11 p.m.
Food
The food is vegetarian and consists of breakfast, lunch, snack and dinner. Caffeine free tea and coffee is available during the whole day. The price is  750 Kč / 28 EUR.
Accommodation
In double rooms with showers and toilets on the corridor. The price is 640 Kč / 24 EUR
Seminar price
does not include food and accommodation
3200 Kč / 117 EUR  – early registration price (if you register and pay deposit by 8 May 2015)
3400 Kč / 125 EUR  – when registering later
The workshop will be conducted in English with Czech translation.
Cancelation conditions
If you cancel by 15 May, you get your deposit back. After this date you can transfer your deposit to a different seminar.
Registration
The Transition workshop has special requirements for participation due to the content of the work and is open only for participants who have already done primal based therapy workshop.  
To register for the seminar, please fill in the form below and make a down payment of 1000Kč to the bank account 2700702918/2010 to confirm your registration. We will confirm your payment by email. Your registration will be complete only after we have received your deposit.
For more information please contact Yasmin 00420-608 817 998 or inner-alchemy_cz@sugandho.com.
For personal questions to Sugandho: inner-alchemy@sugandho.com.
רישום
Objednávky jsou uzavřeny pro tuto akci.