אינטימיות רגשית – אלכמיית הצ'אקרה השניה- להיפתח לקראת אמון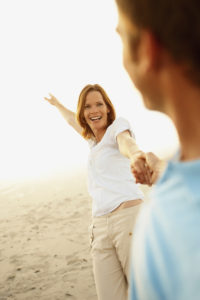 תאריך / זמן
Mar 16, 2017 - Mar 18, 201716:00 - 17:00
מקום
Desert Ashram / ISR
קטגוריה
אלכמיית הצ'אקרה השניה- להיפתח לקראת אמון
הרשו לסוף השבוע הזה, של התנסות בהיבטים שונים של אינטימיות לפתוח כמה חלונות בתוככם, שייתכן והיו סגורים לאורך זמן. באווירה מכבדת ובטוחה, יש סיכוי לאמון לצמוח מחדש.
אינטימיות היא צורך אנושי בסיסי. אינטימיות מחברת אותנו לרגשות של ילדותנו המוקדמת, כשהיינו מוגנים ובטוחים בידי הורינו. אינטימיות משמעותה מגע פיזי מנחם, התחושה שמקבלים אותנו כמו שאנחנו, תחושת חברות העוטפת אותנו- אינטימיות היא רגיעה. אינטימיות אפשרית ביני לבין האחר וחשובה ביותר ביני ובין עצמי.
כיצד ייתכן, אם כך- שיחד עם כל זאת, אנו כ"כ מפחדים מאינטימיות? כיצד ייתכן שאנחנו מוצאים כ"כ הרבה דרכים להימנע מהחוויה הבסיסית הזו?
לעיתים קרובות, אינטימיות נתפסת ונחווית כאינטימיות פיזית/ מינית והיא אכן כזו. יחד עם זאת, על מנת שנחווה אינטימיות ממלאת וממושכת- נדרשת גם אינטימיות רגשית. הרגשת בטחון וקבלה ע"י האחר, מציאת אמון.
איך אנחנו יכולים ליצור אינטימיות רגשית ולגרום לה לגדול? או מה אנחנו עושים על מנת למנוע מעצמנו אינטימיות שכזו?
The workshop is led in English with Hebrew translation available.
הסדנה תועבר באנגלית עם תרגום לעברית במידת הצורך.